This article is only meant for iPhone users. 
The notification 'You've already redeemed this offer' means that at some point you've already redeemed your code to download the mobile app.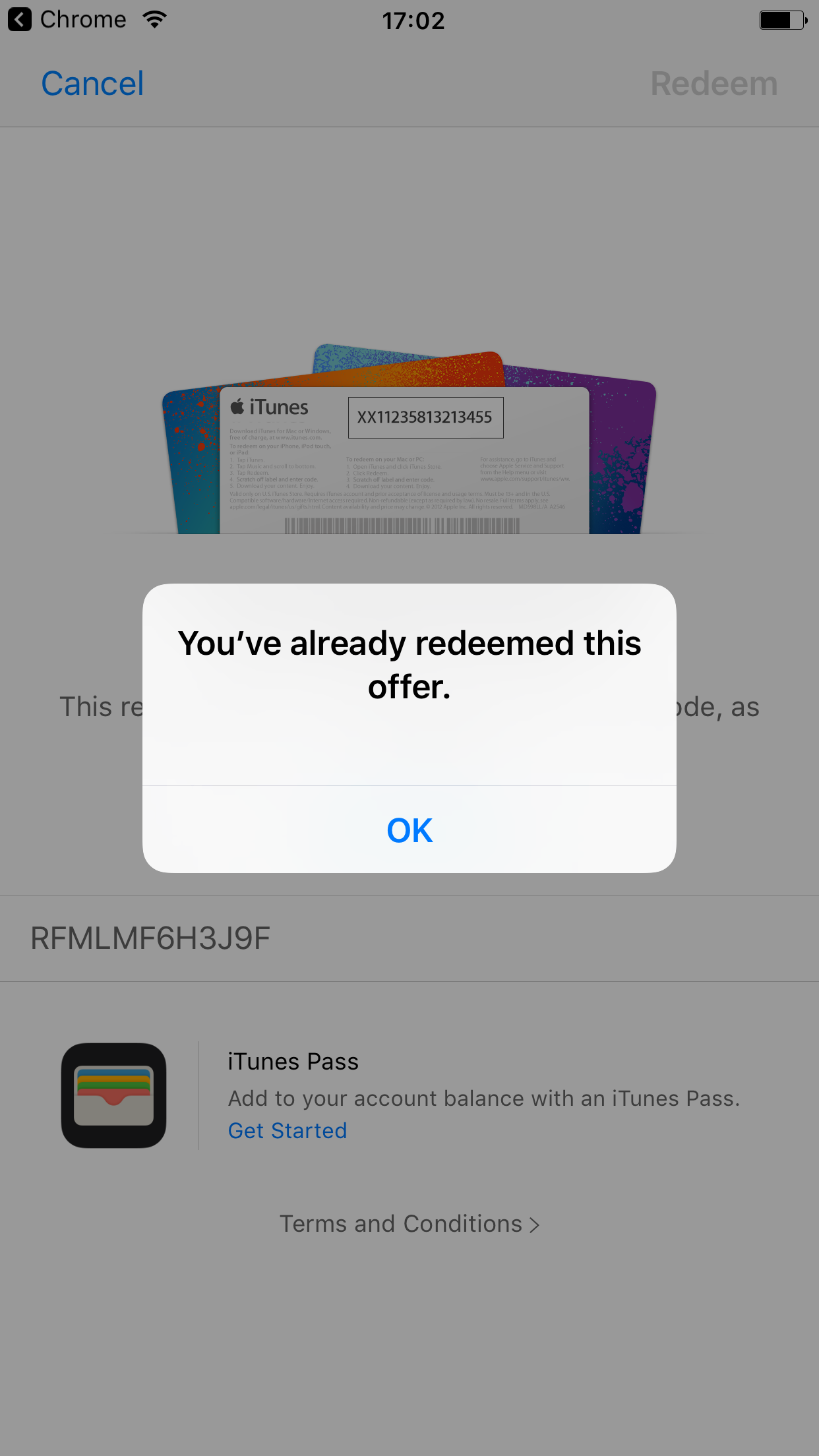 When you've already downloaded the app before and you want to download it again, please find the app in the Purchased section.
Please follow below steps to download the mobile app:
Open the App store;
Tap Updates, below right;
Tap Purchased;
Tap next to the mobile app to download;
When the download is finished tap  ;
Login with your e-mailadres and password. 
Should you want to download the app on another iPhone with a different Apple ID, your redeemable code needs to be generated again. Please contact your Network administrator.