Turning off notifications per group
Within Speakap, every update on your personal timeline, which is a combination of all groups, business units and (local) departments that you're a member of, can trigger a (push) notification. As some groups carry more relevance (and have a higher importance) than others, you might want to disable these notifications for specific groups.
By configuring which groups do and which don't notify you with a (push) notification, you can make sure that you'll never miss that one important message posted to your department, and prevent yourself from getting flooded by the irrelevant messages posted to that one meme group that you subscribed to...
Disabling per groups and organisational units
On a group's page, you can now find the option to quickly turn off notifications for that group. Simply go to the group's options and turn on (or off) notifications directly from this page. For groups that you're not a member of, you cannot turn on notifications.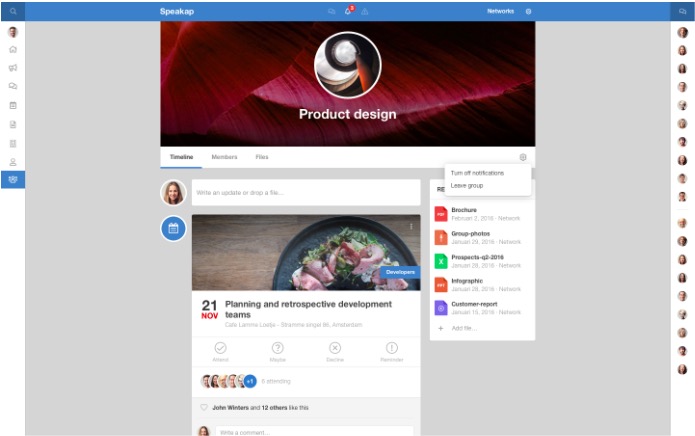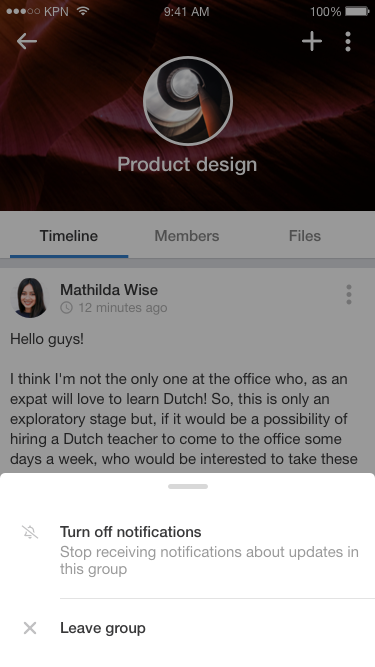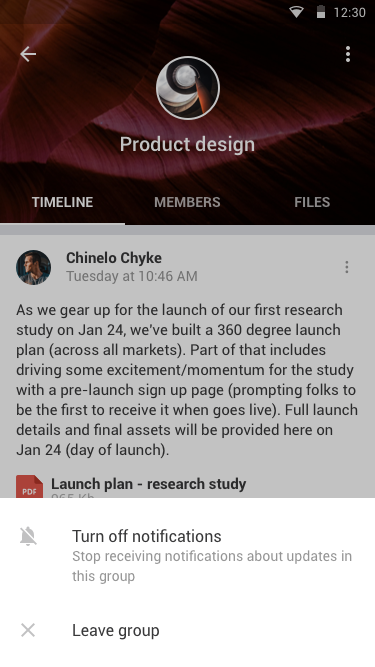 Turning off in bulk from notification settings
If you want to quickly manage the settings for all your groups, business units and departments, you can navigate to your Notifications Settings and change this setting for each individual group. We've separated these settings into regular groups, business units and departments, since they might have a different level of importance for you, depending on your network set-up. Just follow these simple steps to find your Notifications Settings and configure:
Click on the gear icon for your settings

Navigate to the Notifications Settings section from the left menu

Under the Notifications tab, click on Manage to configure per group

Save your settings once you are done


Go to Settings - from left menu

Go to Notifications

Go to Push Notifications

Go to Updates

From here you can turn on (or off) notifications all your groups, business units and departments


Go to Settings - from left menu

Go to Notifications

Go to Push Notifications

Go to Updates

From here you can turn on (or off) notifications all your groups, business units and departments