Even though we can do wonders to automatically manage users within a network, once the initial invitations are sent out there is no way for the administrator can resend these invitations in bulk. To ease this process, it's now possible to quickly resend the invitations for all the users that have not accepted them yet.
Resend Network Level
The new option is placed on top of the menu of the list of all invitees under the Network Settings. From here you can click on the Resend Invitations option on top of the list and for all the users that did not receive an invitation within the last 7 days will get it. A confirmation will be shown concluding the process.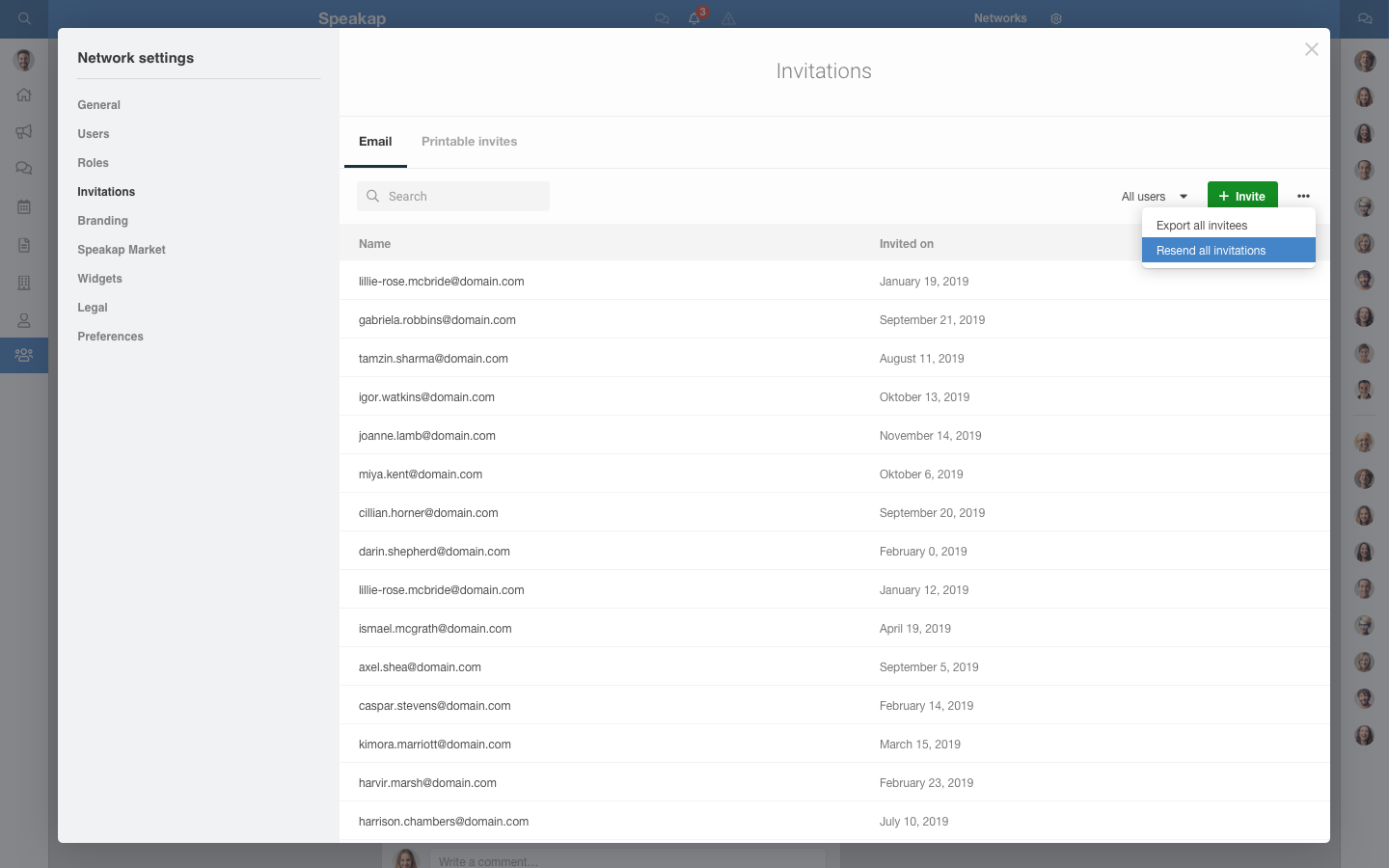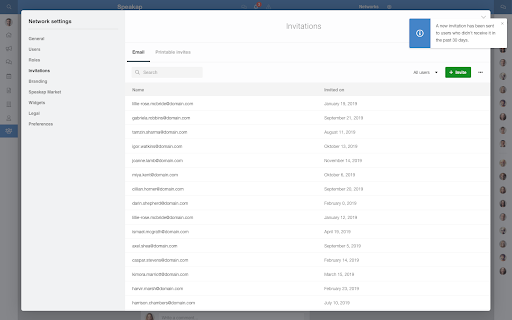 Resend Business Unit and Local Department Level
As a Business Unit or a Local Department administrator, you can now Export of all the user invited to the Business Units and Local Departments and Resend all invitations to the users who have not received it the last 7 days belonging to that Business Unit or Local Department.