By default, the registration of a Speakap account is done via an activation email, sent to your email address. If your employer does not have your email address, or is not allowed to share that email address with us, he might have invited you via a printable invitation. This printable invitation will contain all the information you need to activate your account.
Activating your account
Once you have received your invitation, you can go ahead and activate your account.
Step 1: Activate your account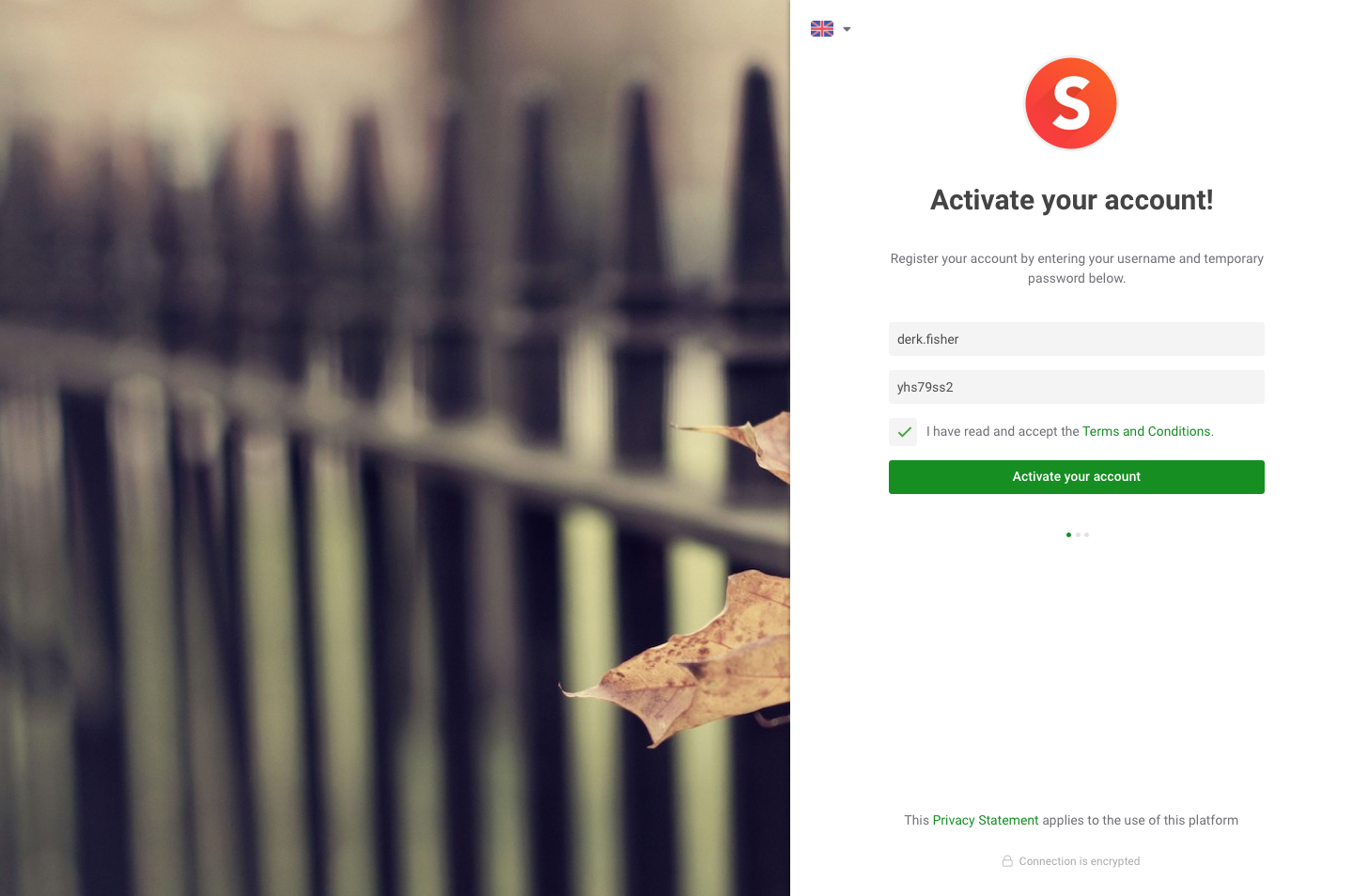 On your computer, or using your mobile phone, open your internet browser and navigate to the Website mentioned on the bottom of your invitation letter
In the Username field, fill in the Username mentioned on the bottom of your invitation letter
In the Temporary password field fill in the Temporary password mentioned on the bottom of your invitation letter


For some networks, you might have to accept the Terms and Conditions that apply to that network

Click on the Activate your account button
Step 2: Complete your profile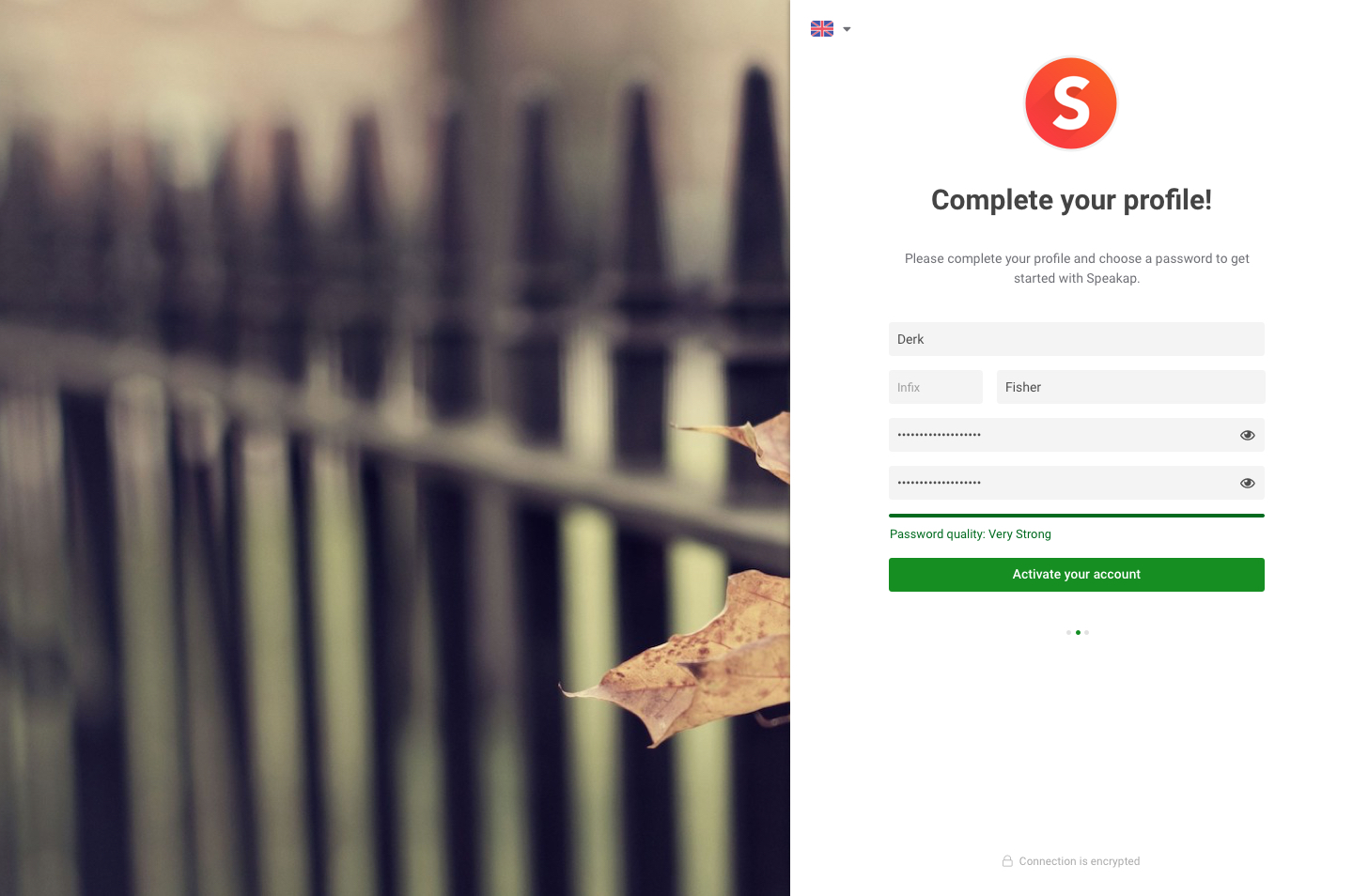 Check and update your name and last name if this information is not correct
Add a strong password to your account which consists of at least the following:

10 characters
One uppercase and one lowercase letter
One digit or special character

Repeat your password
Click on the Complete my profile button
Step 3: Enable self-service recovery!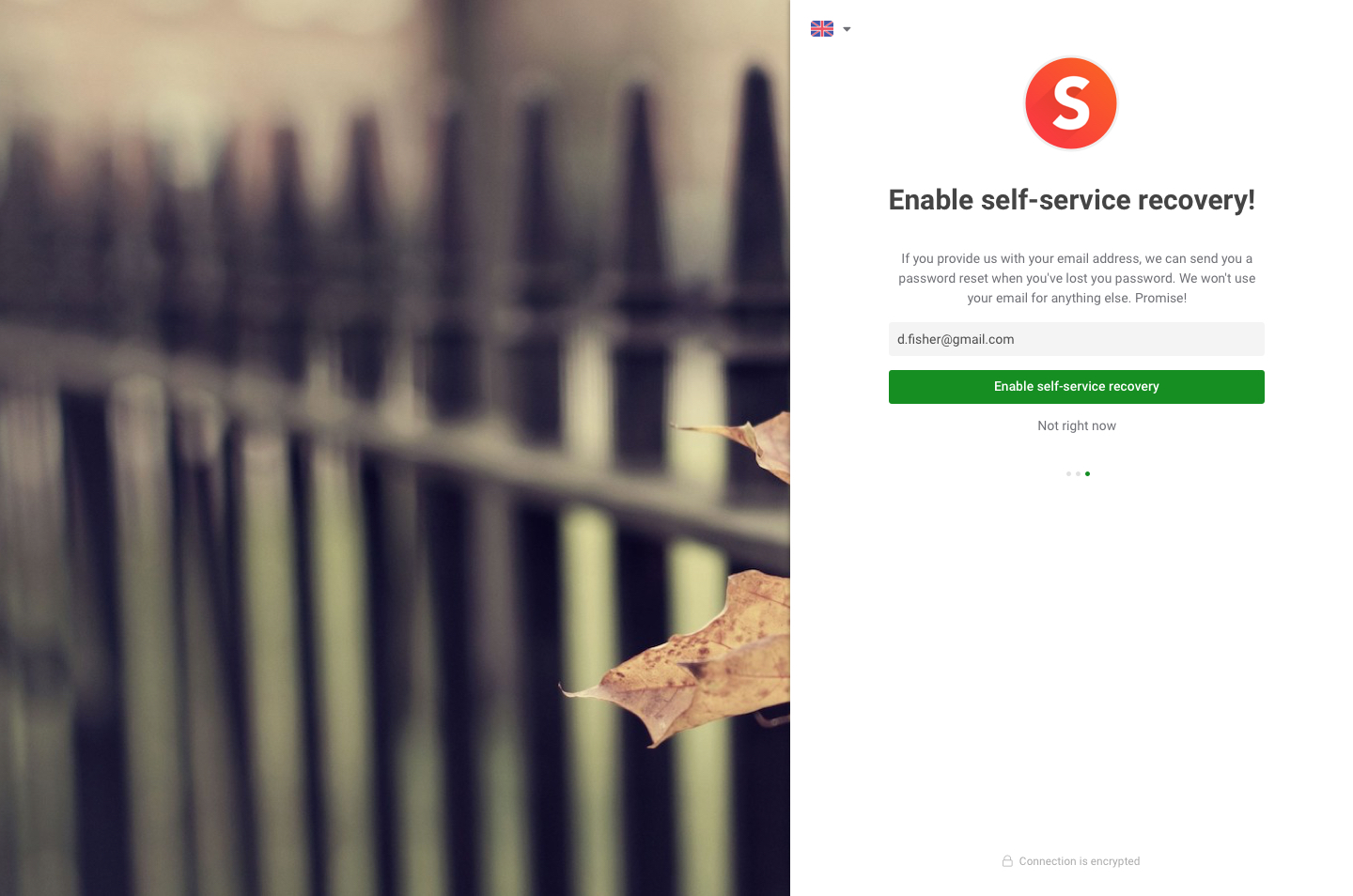 Finally, we would like you to enable self-service recovery by providing us with your email address. When we know your email address, we can send you a password reset email when you lose access to your account and need to set a new password. 
If you do not wish to provide us with your email address, you can always skip this step by pressing "Not right now".
Reset your password
If you lost your password and are not able to login to your Speakap account anymore, you will have to reset your password. When you have a confirmed email address attached to your account, you can do so yourself, but in the case that you don't have this, you will have to ask your manager for a password reset letter. 
Once your manager has reset your password and provided you with the password reset letter, you're ready to go ahead and reset your password by following these steps:
Go to the login page of your Speakap network
In the Username field, fill in the Username mentioned in the password reset letter
In the Password field, fill in the Password mentioned in the password reset letter
Click on the Login button
You will now have access to your account again. You must, however, set a new password before you can continue:
Add a strong password to your account which consists of at least the following:

10 characters
One uppercase and one lowercase letter
One digit or special character

Repeat your password
Click on the Reset password button