Speakap supports URL previews in updates.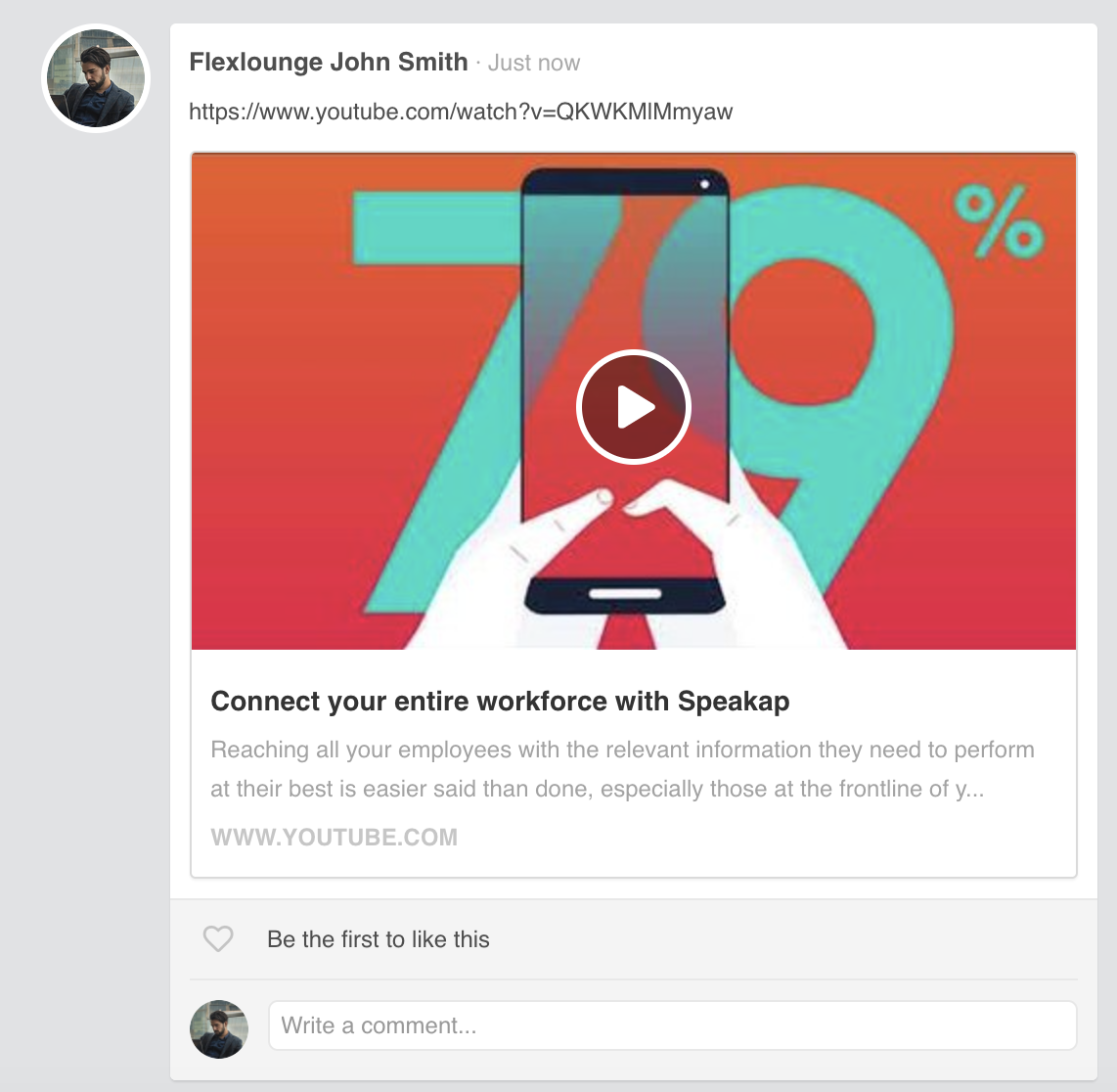 The preview you see depends on the metadata of the webpage. If the webpage doesn't provide the right metadata, the preview won't be displayed.
Typically, this happens with web pages that require you to log in or have restricted access.
So, keep in mind that if you come across such pages, the preview may not show up as expected.