Speakap support a preview of URLs in an update.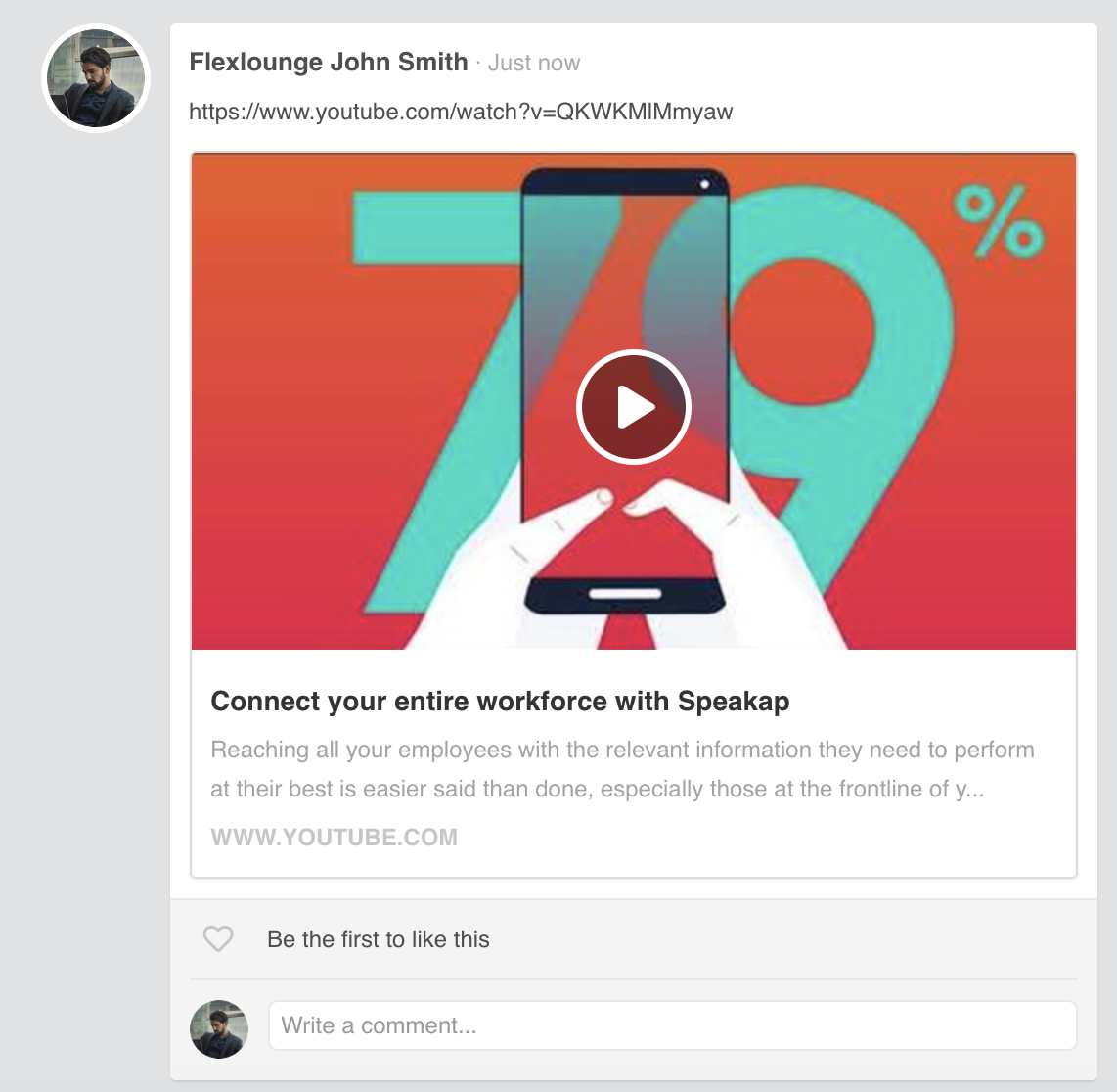 The preview is depending on the metadata of the webpage. If the webpage does not give the right metadata, the preview will not be shown.
Examples of these web pages are usually ones where you have to use a log in.