What's new?
You may have already heard it: on July 19th we're completely rebranding and optimizing Statistics by Speakap with a new and improved dashboard called Compass. Here you will find all the information that you are already familiar with and more. You can access it in the same way as Statistics in the past: click on your profile picture on the top right and select Compass from the drop-down menu.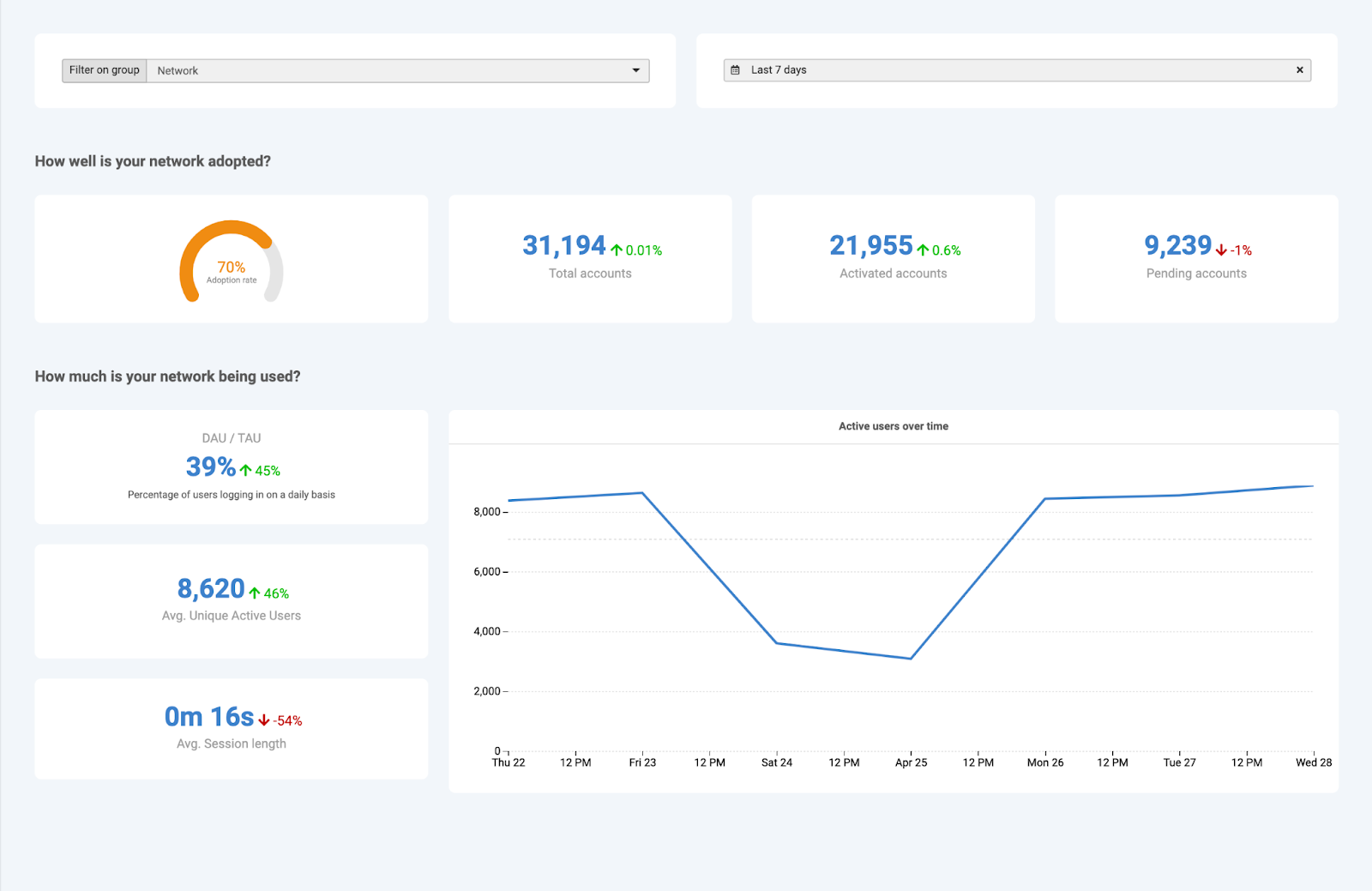 What will Compass entail exactly?
How Well is Your Network Adopting the Platform?
This displays how well your network is adopted based on different data points. The data is split between Total Accounts, Activated Accounts, and Pending Accounts.
Total Accounts are all invitations that have been sent to your company employees.
Activated Accounts are all individuals in your company who have successfully activated their account on your platform. This number does not include individuals who are no longer employed by your company and who no longer have access to your platform.
Pending Accounts are all individuals within your company who have been invited to join the network but have not yet activated their accounts. This number includes email invites, printable invites, and SSO users.


How Active is Your Network Across the Platform?
This displays the retention of your platform and is split between DAU / TAU and DAU.
DAU stands for Daily Active Users and TAU stands for Total Activated Users. This part shows you how many overall users were active on a specific day. The DAU/TAU graph shows you the percentage of users that log in daily. DAU gives you the number of unique users that log in daily on average. Both graphs give you a percentage of the difference between current measurements compared to the 24 hours before that.


Active Users over Time
The number of unique users that are accessing the platform daily.
How can I use it?
If your member role previously allowed you to see Statistics, you can access the new dashboard, Compass, in the same way.